PropertyGuru is a leading resource for property seekers in providing latest prices and information.
Despite strong branding and online presence, they lacked content to inform and update sales launches. We helped design a content-driven website, focusing on accessible information consistent with their brand.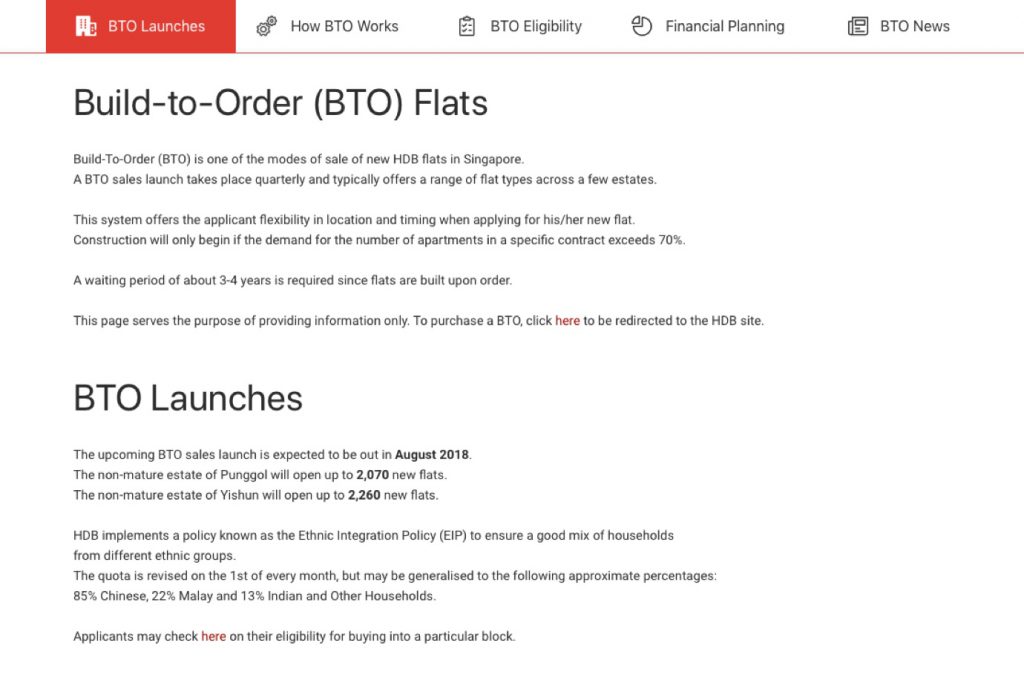 Tailoring approach based on scope
The website's key purpose was to inform visitors about BTOs, so we let content-building take precedence and shaped the website around it.
An informative website is useful only if people visit it. PropertyGuru needed help to generate page traffic. We researched on what were commonly searched keywords relating to BTOs, and included them in our content.
Our copywriters also conducted the necessary research on BTOs, making sure the writing gelled seamlessly with PropertyGuru's overall style and tone.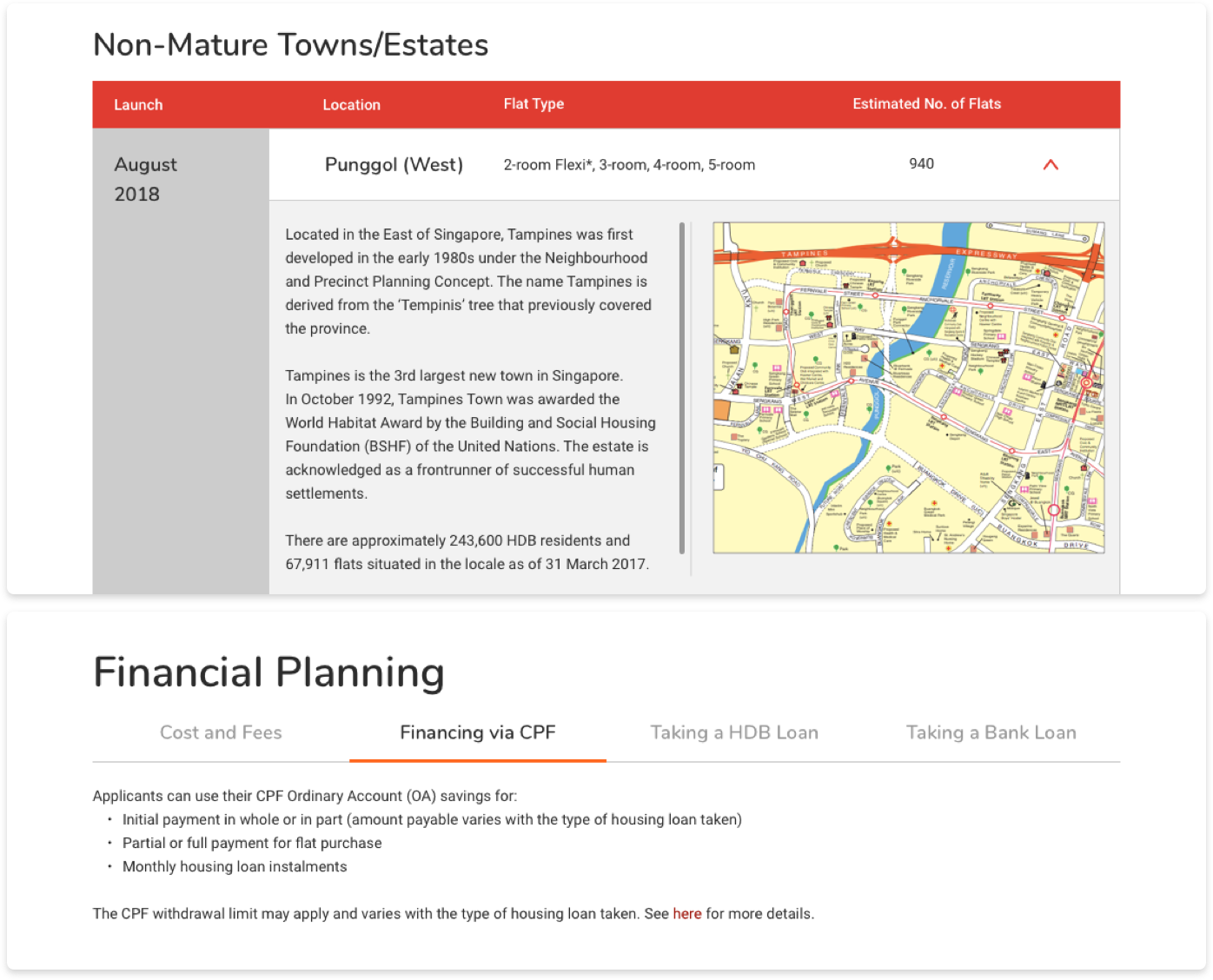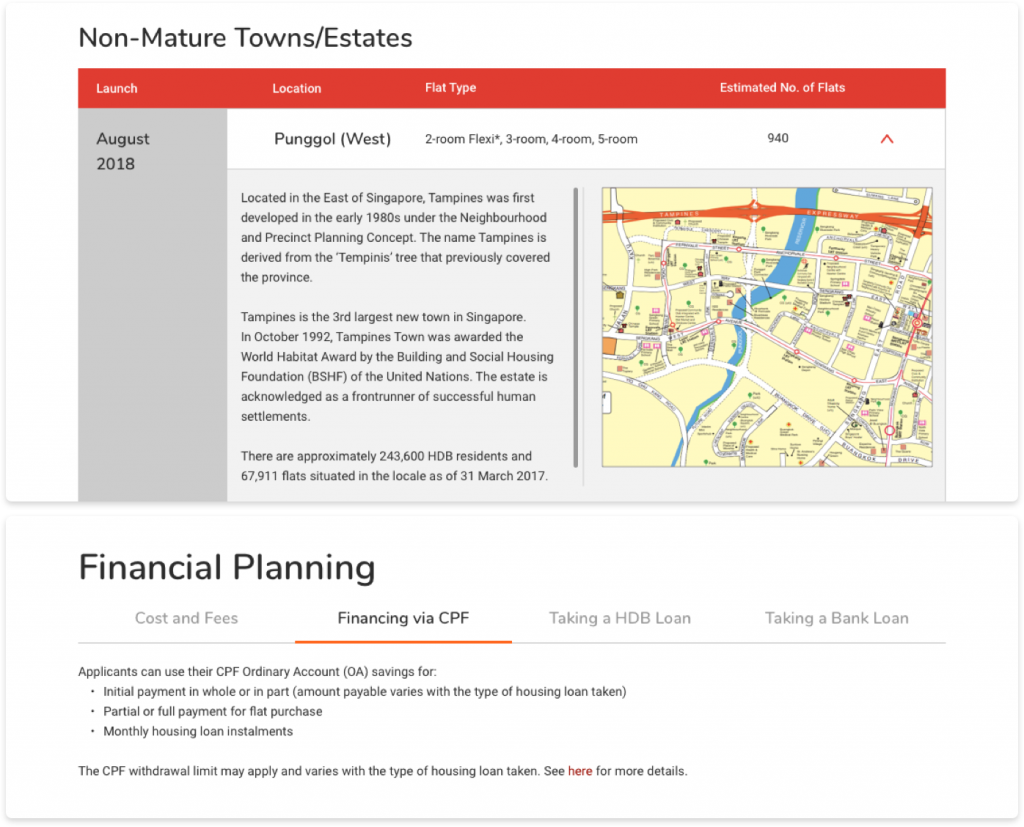 Thinking from user perspectives
We needed to ensure the website would be useful for its target audience (young couples), so we did research on what information they needed and wanted.
The first group would need more guidance, and thus were more likely to go through the site for an overview. Bite-sized key points were put in headers for quick and easy consumption.
For users who already knew what they needed, we provided a layout that enabled them to quickly go between related sections.
All text was crafted and presented to help visitors without overwhelming them. Essential messages were captured in brief sentences, and laid out in concise paragraphs.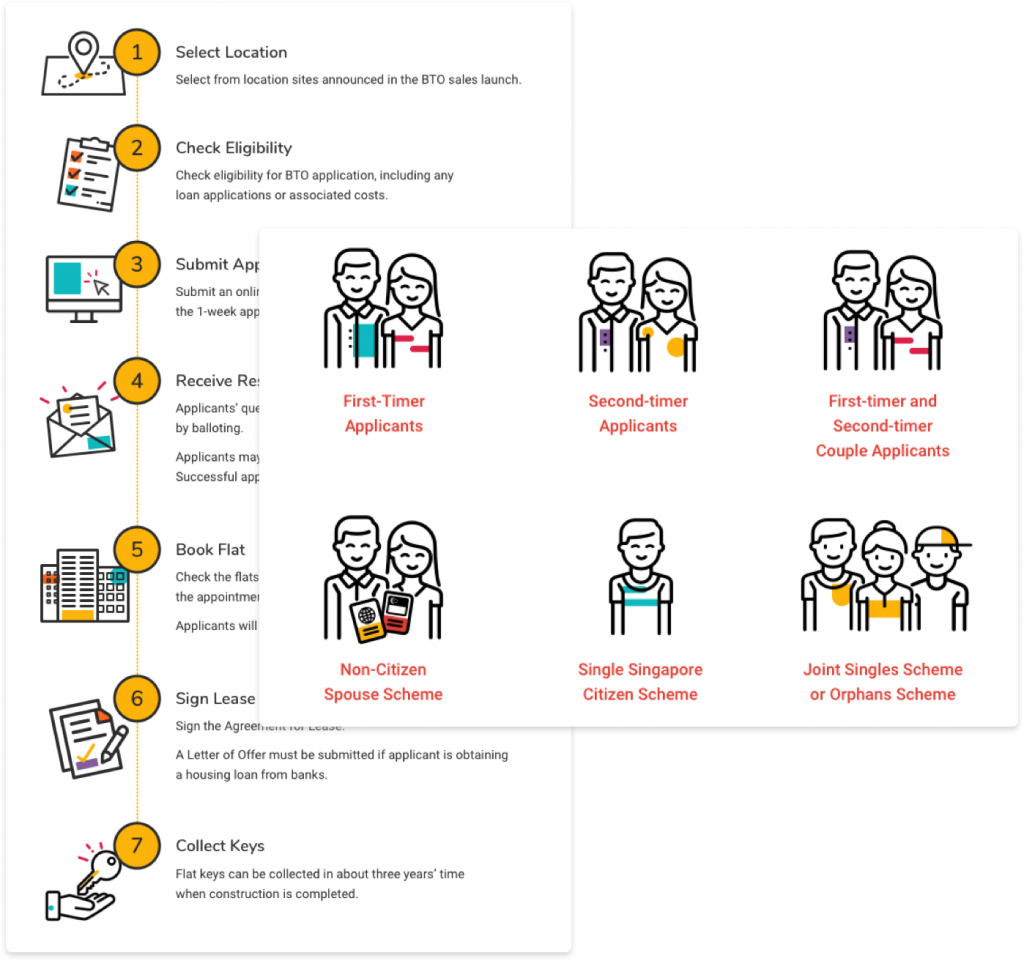 Simplifying with visuals
The complexity of the topic meant the website was content-heavy, so relevant material needed to be easy to digest. Information like categories and procedures were illustrated, making content more impactful and easily understood.