Recently, JIN Design has been dabbling in the arts of conducting workshops.
Our workshop series aim to develop basic skills for UX and UI design in a fun and interactive way, with plenty of hands-on activities that are suitable for beginners and design enthusiasts alike or generally anyone interested in digital design and hungry to learn more.
Recalling back to one of our recent workshops – "Learn and Chill with Us", our Visual Director – Apribelle, lead the workshop, executing thoughtfully planned syllabus and exercises with her prepped resources. Taking into consideration how much our students can digest in the span of 2 hours, we covered the basics of illustrating using the Sketch App. Allowing them to explore their creativity by using simple shapes and tools to design their very own digital ice cream popsicles and sundaes. (0 calories, 100% fun :P, who doesn't want that?!)
Focused and eagerly following instructions, our students attempted to create ice creams and sundaes of their own flavour through the hands-on exercises.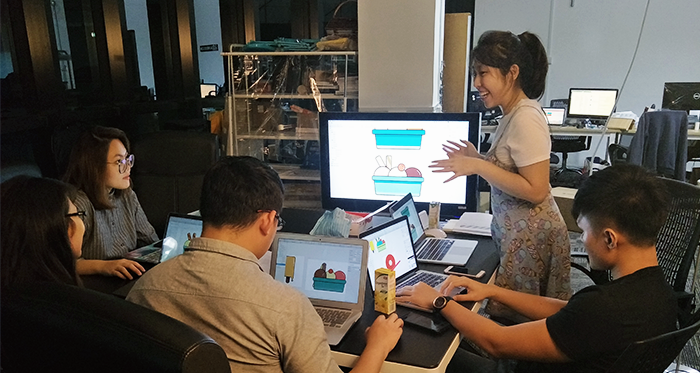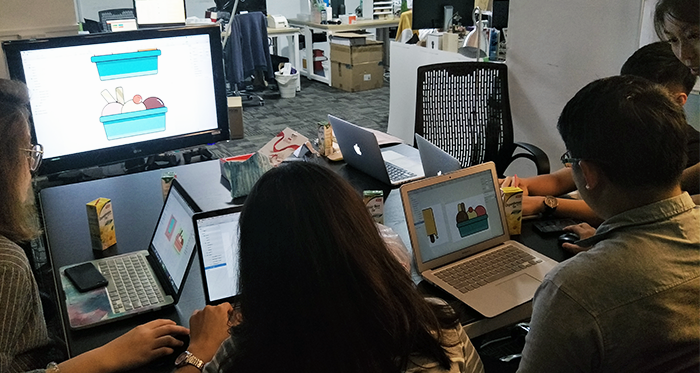 "The capacity to learn is a gift, the ability to learn is a skill, the willingness to learn is a choice. – Brain Herbert"
Learning from each other
We hope they learned something useful to aid them in future projects or even if as a hobby, practice makes perfect, so keep on practicing!
Looking forward to our next workshop? So are we! Keep a lookout on our website or Facebook for more details!