Item
Description
Headlines
A good headline is frequently found in short and relevant to the audience in
order to generate sufficient interest for the reader
Images and video
A key element to raise up the feel and professionalism of the landing page
Engaging copy
A scannable content able to help identify brief content
Clear CTA
It's crucial overall to meet the objective
Prominent social proof
This is where all the credibility is possibly built from.
Clean organisation
The page should be uncluttered, easy on the eyes
A summary table of the overall
Creating a solid landing page isn't a complicated process. However, there are some basic building blocks you'll need to include to ensure high conversion rates. Your landing page should not only look good but also be as effective as possible.
What Exactly is a Landing Page?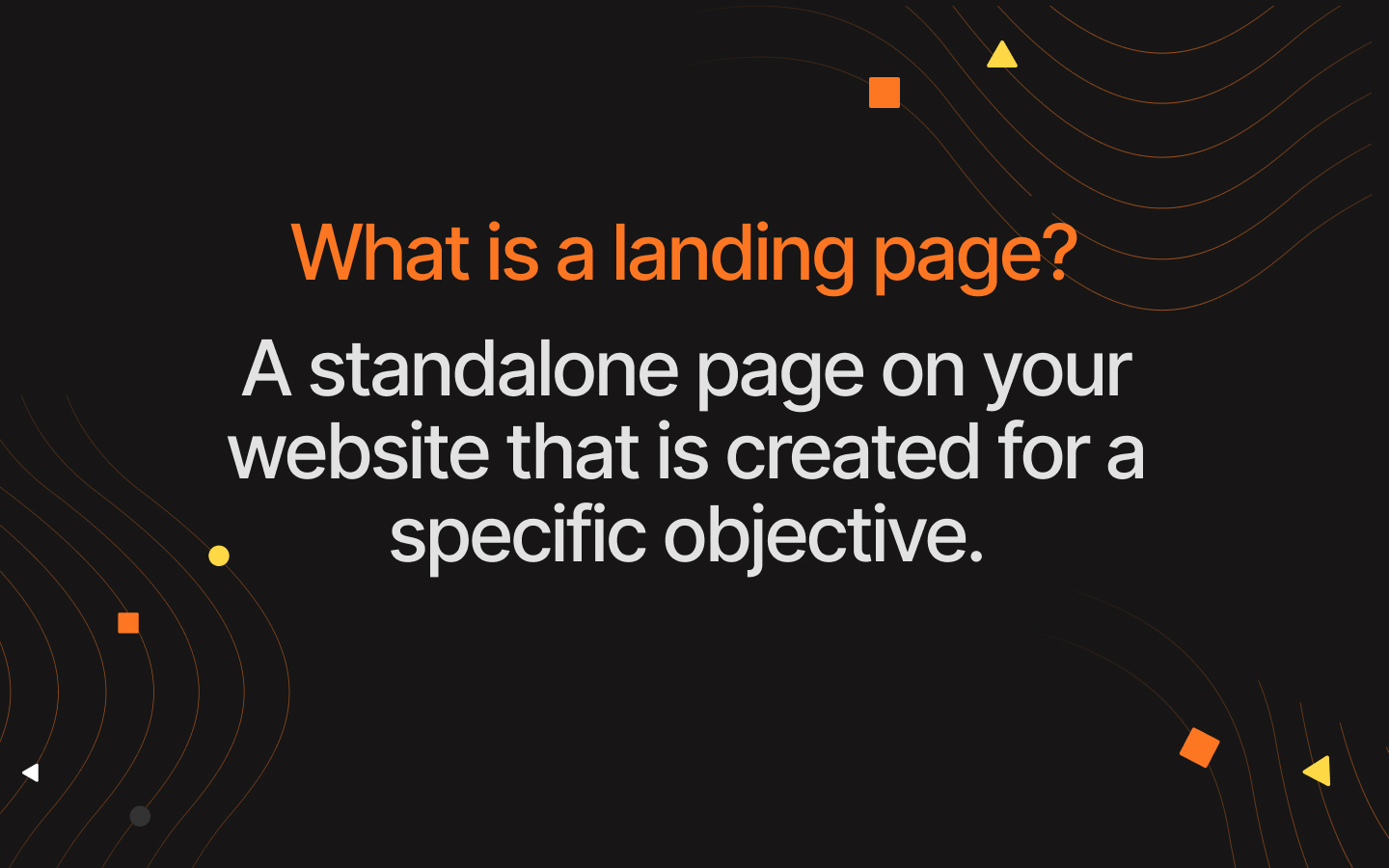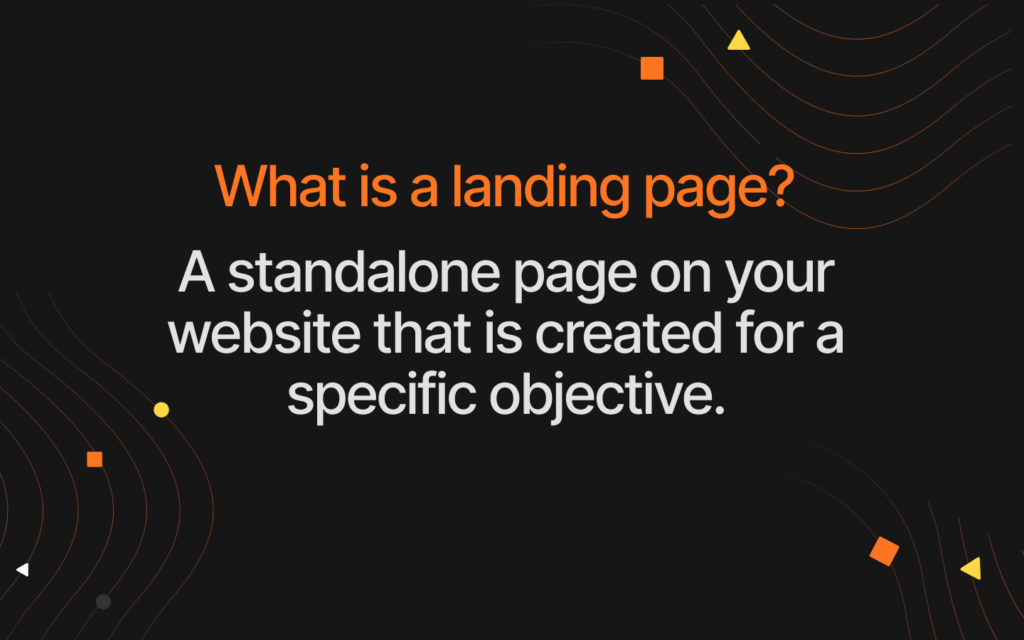 A landing page is a single page on your website designed to meet one goal—conversion. You can create this page to promote an individual product or support a sales campaign.
Visitors typically access your landing page through Google search results, marketing emails or social media posts. This page is the first thing visitors see when they "land" on your site through these links.
An effective landing page ensures people get a great impression and stay on your page long enough to convert their visit into a sale, lead or subscription.
Elements of a Good Landing Page
There's no universal standard for an effective landing page since each one is tailored according to a different product, target audience, campaign or type of call-to-action. 
However, there are some key elements we believe every high-performing landing page should have, no matter its purpose. Read on to find out more about each element.
Strong Headers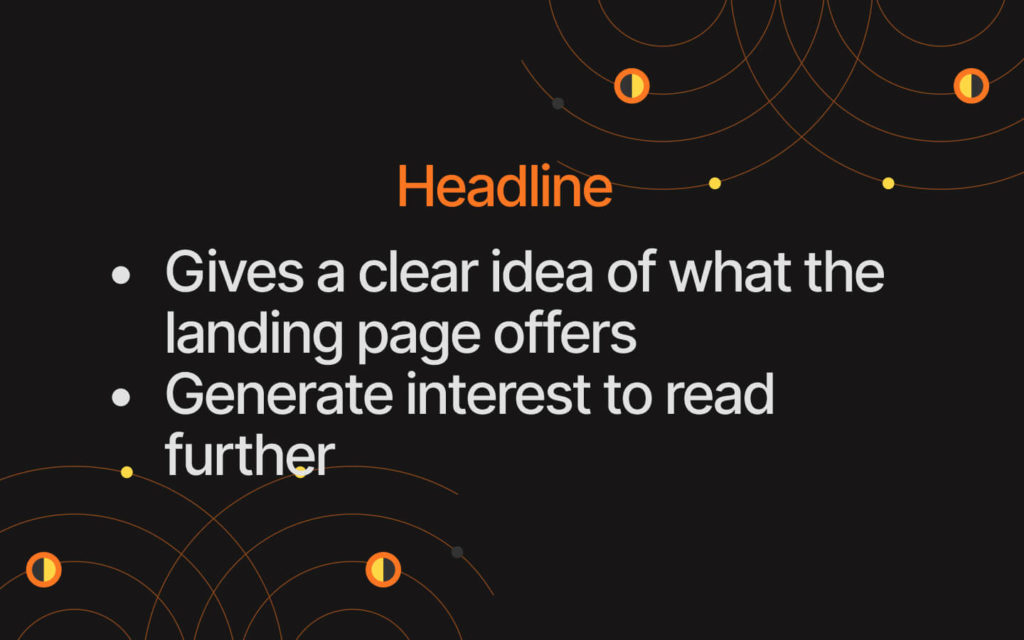 Your landing page headlines should be interesting and attention-grabbing, while clearly stating what visitors can gain from your product. 
Since many people tend to only skim website copy, strong headers are necessary to pull readers' focus and communicate effectively. What does your landing page offer? How does this product or service add value to your potential customers' lives?
You can complement short and punchy headers with subheaders that are longer and more detailed than the main headers. More importantly, they should have an element of persuasiveness.
The headers and subheaders on your landing page should work together to highlight what's special about your product, and how it helps the reader overcome a problem they have.
Clear and Engaging Copy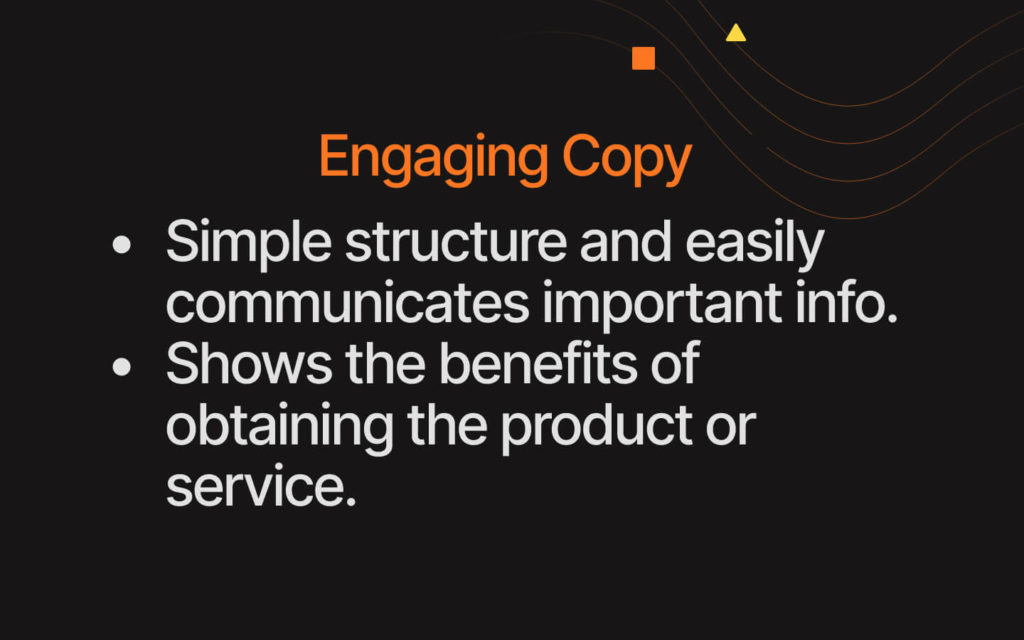 Clarity is key for any kind of copy, especially on a landing page. Keep sentences direct, paragraphs short and employ bullet points to highlight key information.
Someone who has clicked through to your landing page has already shown interest in what you have to offer, so it's important to make the copy as accessible to them as possible.
Moreover, your body copy should highlight the benefits of using your product. Tap into the reader's desires and express how your product can solve a problem or fulfil a need of theirs.
Even if your product is something commonly used, it's important to outline how it stands out from your competitors.
Ensure that your body copy is both persuasive and actionable so that visitors will know what to do once they encounter a call-to-action at the end of the landing page. 
Enticing Visuals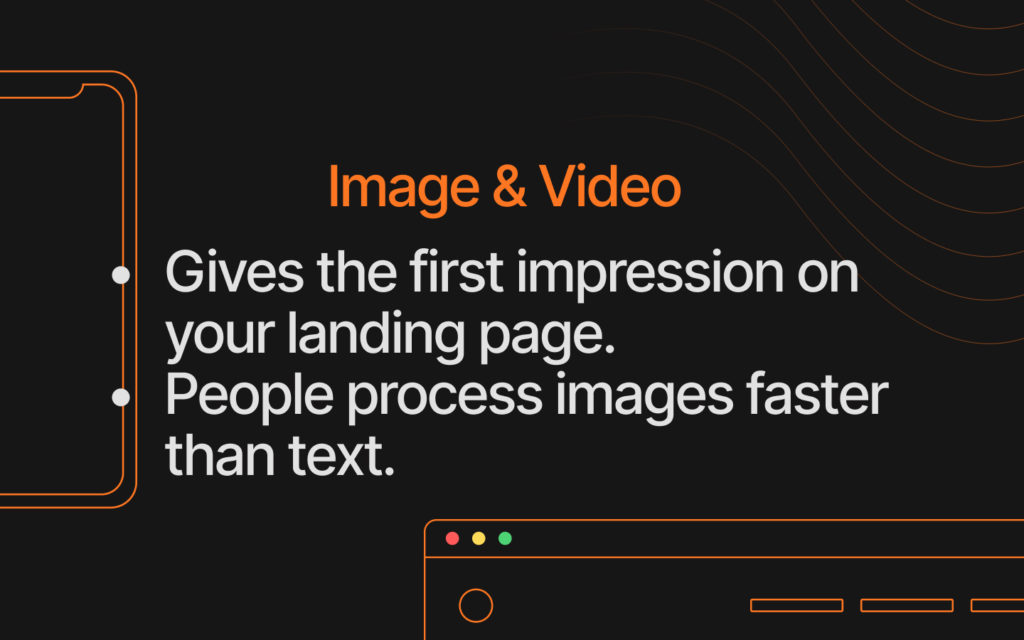 While your landing page copy is essential, it's also crucial to break up the text with images, illustrations, videos or graphics. This makes information easier to digest and helps ensure visitors stay on your page longer.
Studies tell us that people process visual information 60,000 times faster than textual information. This means that any graphics on your landing page will make a first impression on visitors long before the copy will.
Make sure that you select large, relevant and high-quality images. When including visuals of people and locations, consider representing your target demographic in those images as well.
Prominent Social Proof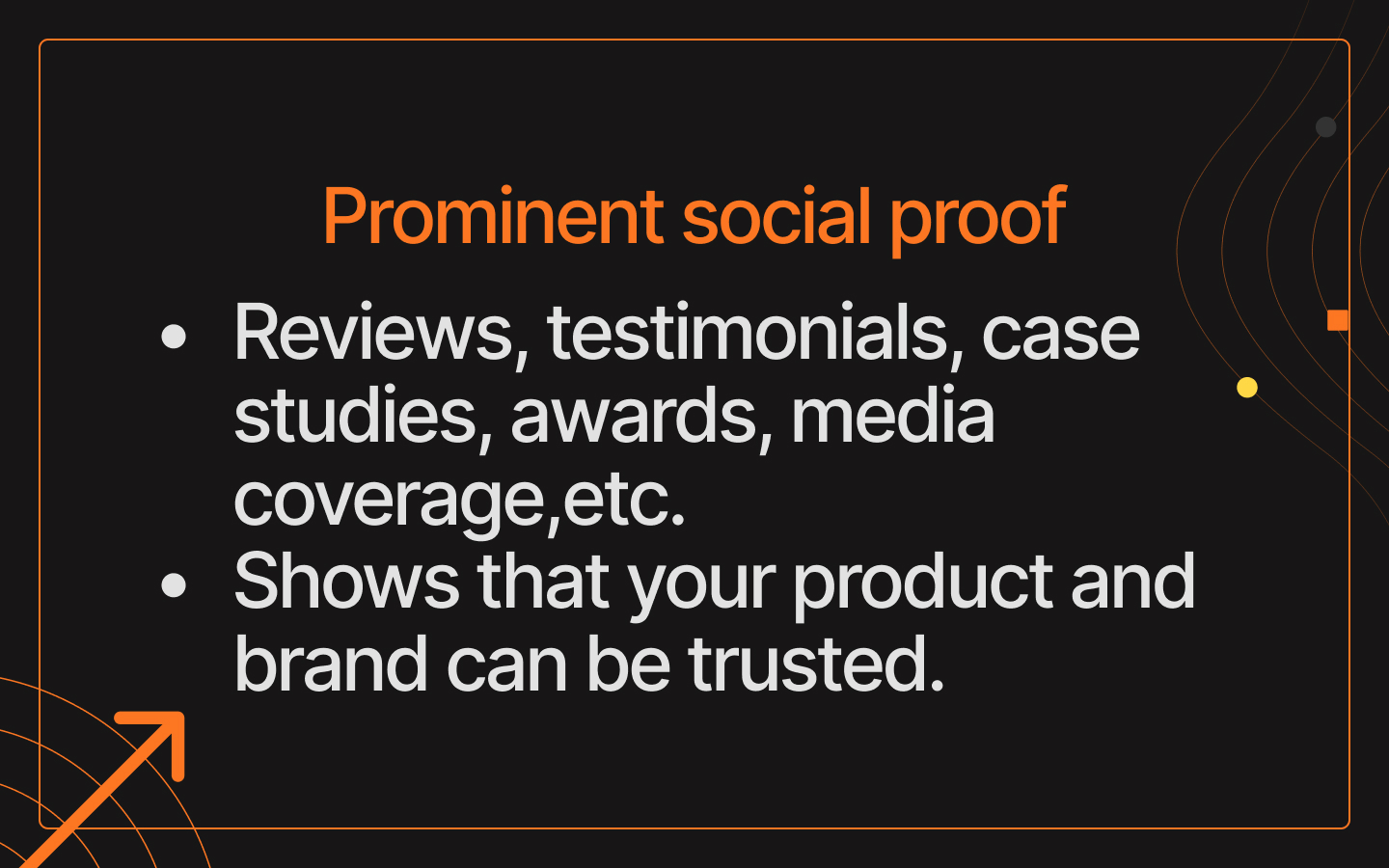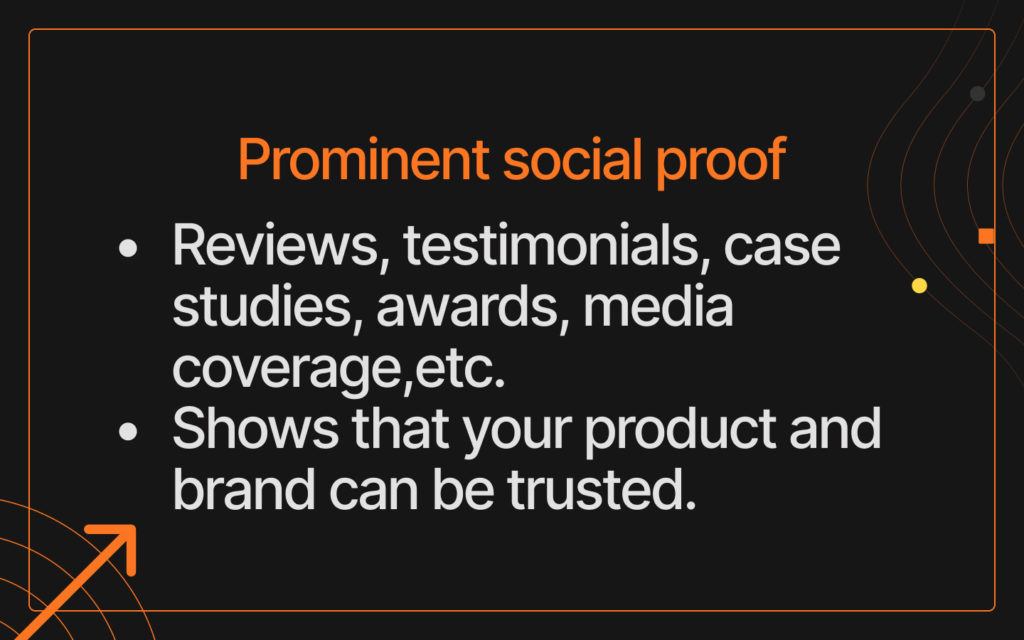 Did you know that up to 79% of consumers consider online social proof to be as trustworthy as recommendations from friends and family? People want to know about others who have already used your product and how well it worked for them. The social proof elements on your landing page will help establish trustworthiness.
Social proof can take the form of likes, shares, social media followers and ratings. The more followers and better ratings you have, the more you can convince potential customers to invest in your product. Media coverage, awards, case studies or links to other reputable partners and clients can do the trick as well.
You can also implement social proof via testimonials in text or video form. These are direct quotes and endorsements from your existing clients. Testimonials work best when they're specific to your brand and products.
Avoid using stock photos and generic comments in your testimonial section. Whatever its form, the social proof on your landing page must present authentic information.
Clear and Direct Path to a CTA
Overall, your landing page should adopt a clean and uncluttered design. This is important to create a cohesive flow leading up to the conversion point—the call-to-action or CTA.
In fact, we recommend removing any navigation elements that prompt visitors to click away from the landing page. Interrupting the flow of the page prevents people from completing your conversion goal, whether it's submitting a form, subscribing to your service or ordering your product.
You can also incorporate multiple CTAs in different sections of your landing page. Each CTA should be designed for easy visibility so that it pops out to readers via its placement or colour scheme. 
Additionally, it's vital to keep each CTA button or form simple, with a clear direction about the next step your reader should take. Use one straightforward action phrase like "Subscribe Now" or "Start My Free Trial". Multiple complicated actions prompts can overwhelm people and discourage them from completing the conversion goal. 
Boost Your Marketing Strategy with a Great Landing Page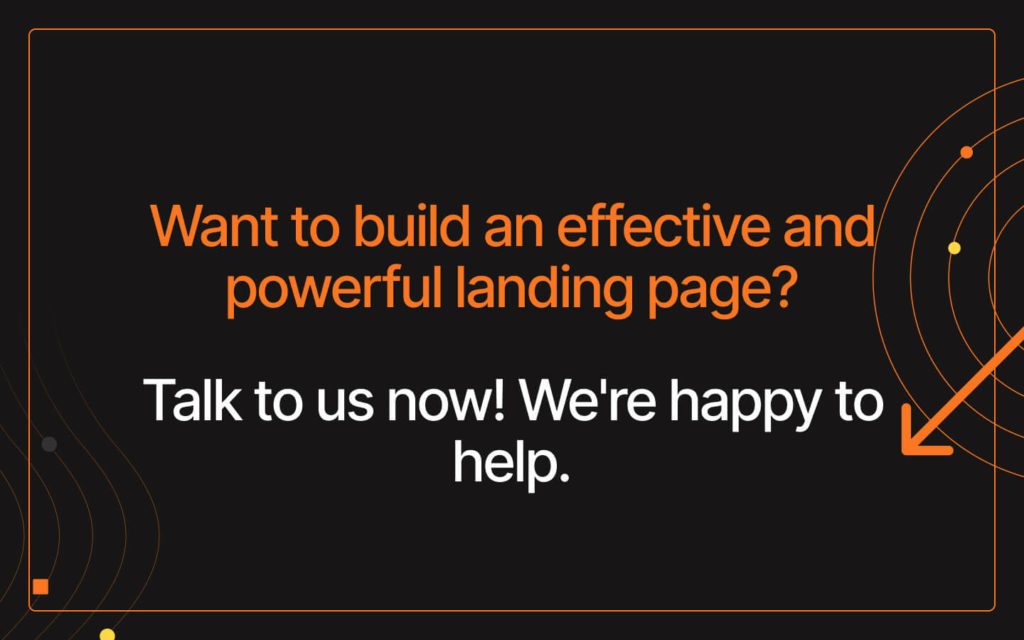 A truly effective landing page is one that generates high sales and leads on a consistent basis.
JIN Design can help you craft a powerful landing page that's tailored to your business needs. We'll also make sure your landing page is optimised for all devices and meets SEO standards.
Reach out to us today and find out what we can do for you!