Good web development is critical for any business looking to succeed online. A functional, high-quality, user-friendly website will help you stand out from the competition, attract and retain customers, and drive revenue and growth.
In this article, we'll take a closer look at Singapore's top web development companies, highlighting their strengths, services, and notable projects to help you make an informed decision when choosing your next web development partner.
What Does a Web Development Company Do?
A web development agency specialises in creating and maintaining websites for businesses and individuals. This involves a range of tasks, including
Gathering Requirements
The company works with the client to understand their specific requirements for the website, including its purpose, target audience, features, and functionality.
Design
The web development agency then creates a design for the website that aligns with the client's brand and meets their requirements. This includes creating wireframes, mockups, and visual designs.
Development
Next, the company uses various programming languages, frameworks, and technologies to build a functioning website according to the client's needs.
Testing
Testing is conducted to ensure the website performs optimally, is user-friendly, and compatible with multiple devices and browsers.
Launch
Once the website is complete, the web development company launches it on a web server, ensuring it's live and accessible to the public.
Maintenance
After launch, the agency may provide ongoing maintenance and support to ensure the website remains functional, secure, and up-to-date.
Top Web Development Companies in Singapore
1. JIN Design
JIN Design is a cross-functional team of creatives that design and develop bespoke websites for businesses in Singapore and beyond. We believe that the client is part of our team in every project, and we prioritise open collaboration in our pursuit of great design.
Portfolio Highlights:
We have built responsive and attractive websites for clients like cryptocurrency learning platform Chain Debrief, financial fund MarsFX, Lion Global Investors, and many more.
Get in touch with our team to start development on your next website or landing page!
2. Verz Design
With over a decade of experience in the creative digital industry, Verz Design is a web development company in Singapore that crafts top-quality websites, specialising in app and site development. Their consistently excellent work has earned Verz certified partnership status for organisations including Shopify, Google, and Magento.
Portfolio Highlights:
The Verz team developed websites for the Mediacorp Enable Fund (MEF), Homey Co-living and One Faber Group. They also designed and developed an attractive landing page for Kewpie Singapore and undertook mobile app development for retailers, including GoGoMall and Osmose.
3. Buuuk
Buuuk is a digital innovation and web development agency specialising in custom mobile app development, helping clients reach their business goals through engaging and responsive applications. They provide development solutions for various industries in Singapore, including aviation, retail, healthcare, and logistics.
Portfolio Highlights:
Buuk's expansive body of work includes the revamp of the myENV app for Singapore's National Environment Agency, building a new application for Tupperware sales teams across India, China, and Japan, and consolidating the Mercedez-Benz sales experience into a single integrated app.
4. Chillybin Web Design
Based in Singapore and Brisbane, Chillybin is a web development company that produces attractive and functional websites for brands in Asia Pacific. The Chillybin team are expert in WordPress and e-commerce site development. With over a decade of web development experience, Chillybin offers clients modern, customised digital solutions.
Portfolio Highlights:
Chillybin developed an online store for Arlou & Rose on WordPress and built a custom website for Woh Hup construction and engineering firm. International photographer Jonathan Mitchell also enlisted Chillybin's services to craft a website that effectively highlights his visual pieces.
5. Singsys
Singsys is a reputed mobile app and web development company with a focus on delivering creative digital solutions across industries. With a team of over 200 UI/UX designers and developers across Singapore and India, Singsys is well-equipped to cater to your development needs.
Portfolio Highlights:
Singsys developed a WordPress site for Singapore Criminal Lawyers and an integrated web platform for Malaysia One Cloud. They have also built mobile apps for Changi Airport, Caraters diamond dealers, and the Bakipa shopping platform.
6. Hello Pomelo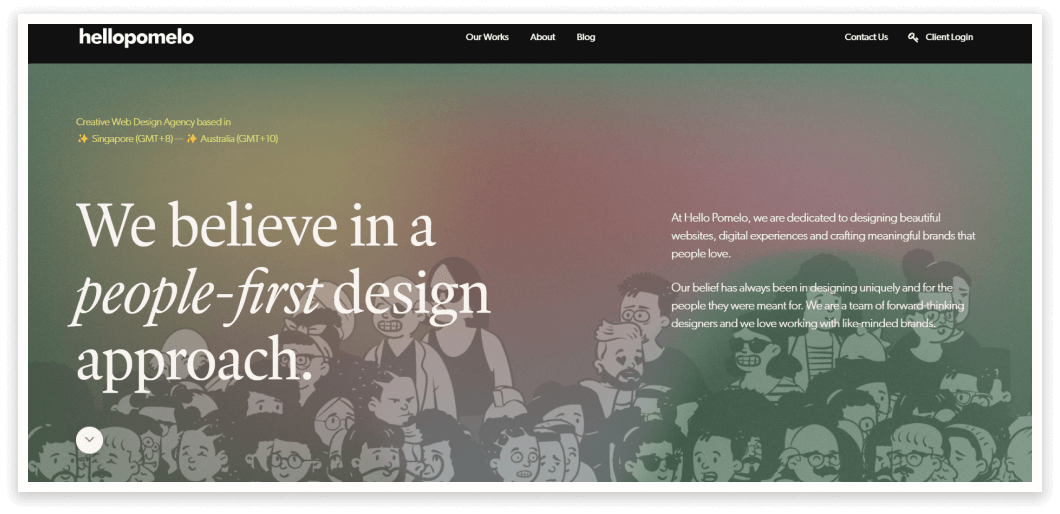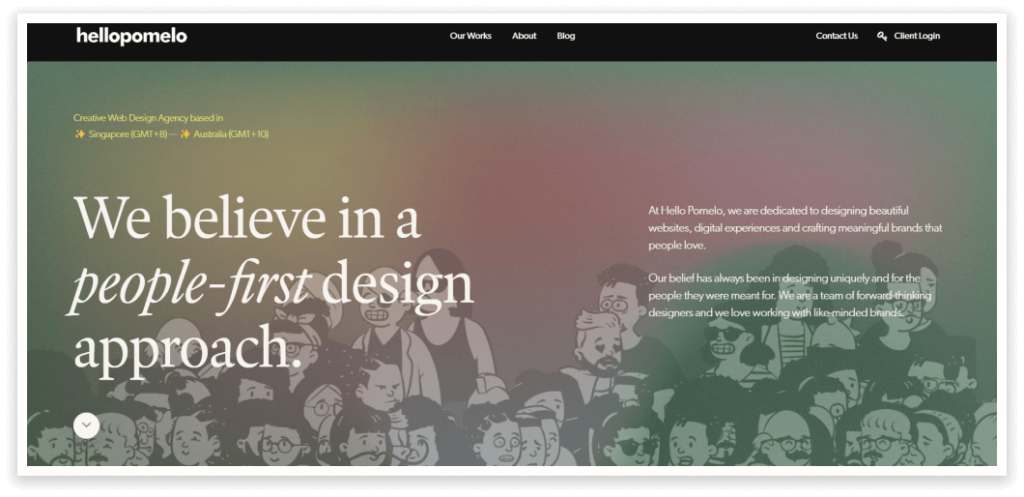 Hello Pomelo is a web development company with over 13 years of experience in producing high-quality and robust digital solutions. The Hello Pomelo team aims to build reliable and attractive websites to help their clients' brand identity shine.
Portfolio Highlights:
Over the years, Hello Pomelo has developed modern and high-performance sites for clients like childcare education centre Star Learners, recruitment agency Goji, WeBarre studio, and the official HallyuPopFest2019 event website.
7. TechTIQ Solutions
As one of the leading providers of software outsourcing services in Singapore, TechTIQ is a web development company in Singapore that caters to businesses of all sizes. With expertise in web and app development, TechTIQ offers affordable yet high-quality solutions for every client.
Portfolio Highlights:
TechTIQ Solutions has developed websites for clients, including Lux Asia and HelloClaims Transport. The company also boasts notable mobile application development projects like Standard Chartered Bank's customer banking app.
8. Oasis Web Asia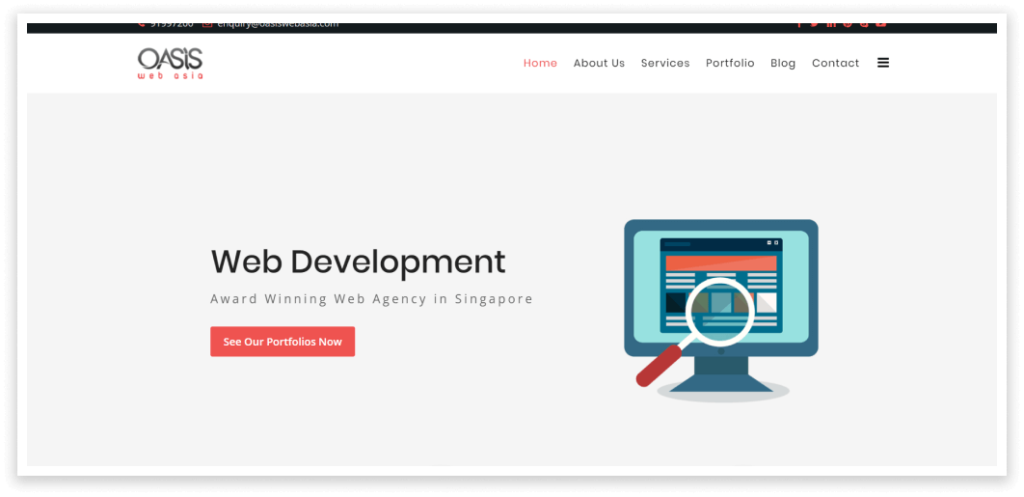 An award-winning mobile and web development agency, Oasis Web Asia has created over 100 websites for businesses across Singapore. Their scope of expertise includes web development, e-commerce development, and building innovative and engaging applications for iOS and Android.
Portfolio Highlights:
The Oasis Web Asia team has developed responsive and aesthetically pleasing sites for clients including Hitachi Asia, Prudential, Daikin, and ION Orchard. Some notable mobile apps built by the Oasis team are the Changi Airport Terminal 4 Openhouse app and mobile apps for Mummy's Market and WL&H Medical.
9. Awebstar Technologies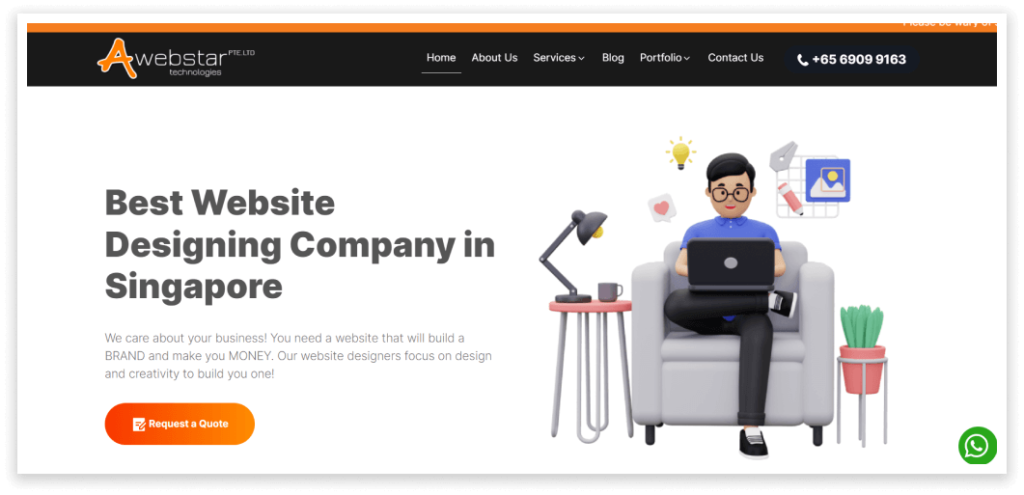 The Awebstar team is is a web development company in Singapore driven by their mission to craft websites that help clients boost market performance and shine in their respective industries. Awebstar offers a wealth of digital services, with expertise in web development solutions and mobile app development.
Portfolio Highlights:
Among Awebstar's mobile app projects include the will-writing service Afterlife and the appointment scheduling tool Salonist. The team has also developed e-commerce stores for Beauty Garage, 888lens, and Badger & Fox Singapore.
10. Originally US
Originally US is a team of web development experts who develop excellent iOS and Android mobile applications for brands in Singapore. Prioritising a mobile-first approach, Originally US provides services ranging from mobile app development and UI/UX design to augmented and virtual reality (AR and VR) solutions.
Portfolio Highlights:
The Originally US team boasts an impressive portfolio of work, including the CIMB Clicks mobile banking app, the price comparison app Price Kaki, the bus arrival timing app SG BusLeh and an iPad-based sales application for AIA Insurance financial advisors.
11. SF Technologies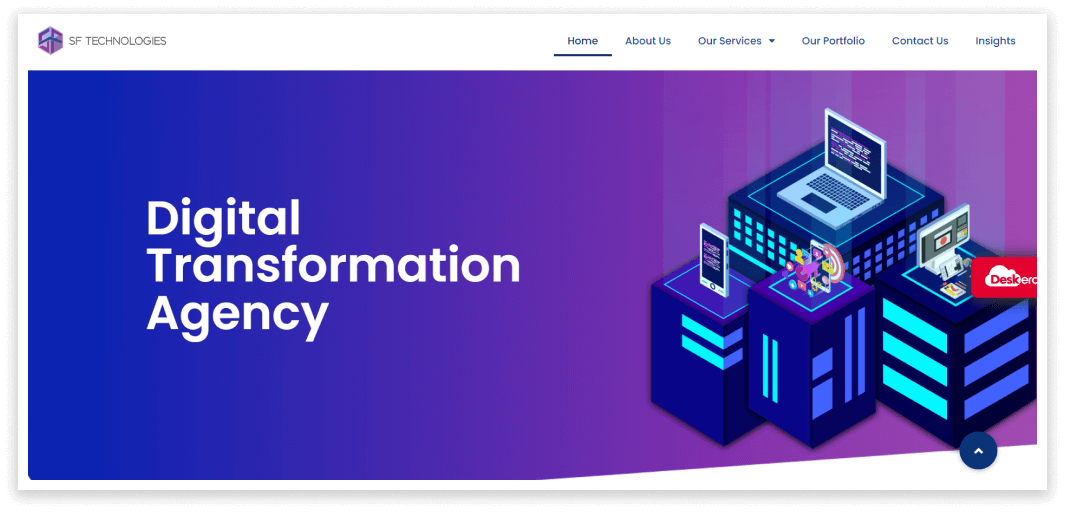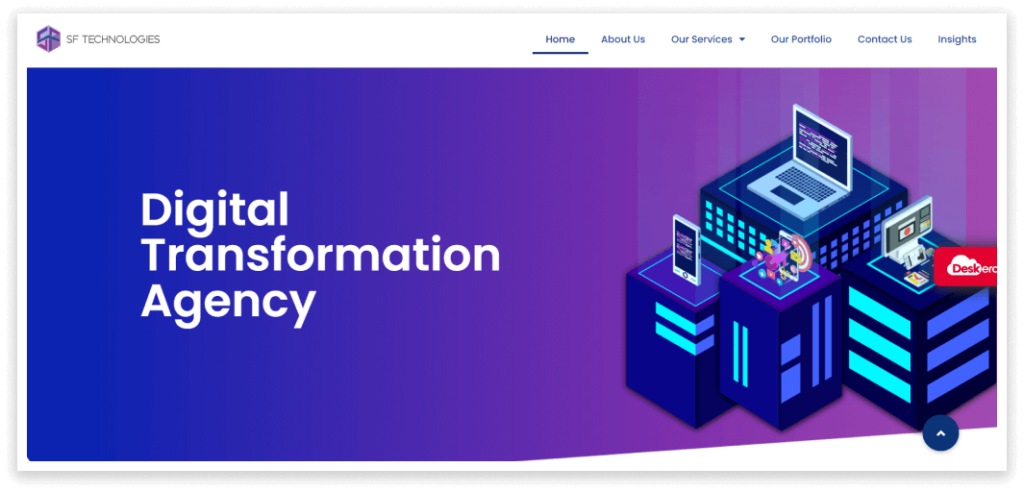 SF Technologies is a web development company in Singapore with a mission to deliver high-performance websites that maximise clients' ROI. While its primary services are web and mobile app development, SF Technologies offers expertise in digital marketing, design, and more.
Portfolio Highlights:
SF Technologies development work includes mobile apps for the live streaming platform Fruits Live and the iPad app 3D House Viewer for virtual property viewings. The team has also built websites for penny auction sites Biddora Web and Bidoza Web.
12. Webpuppies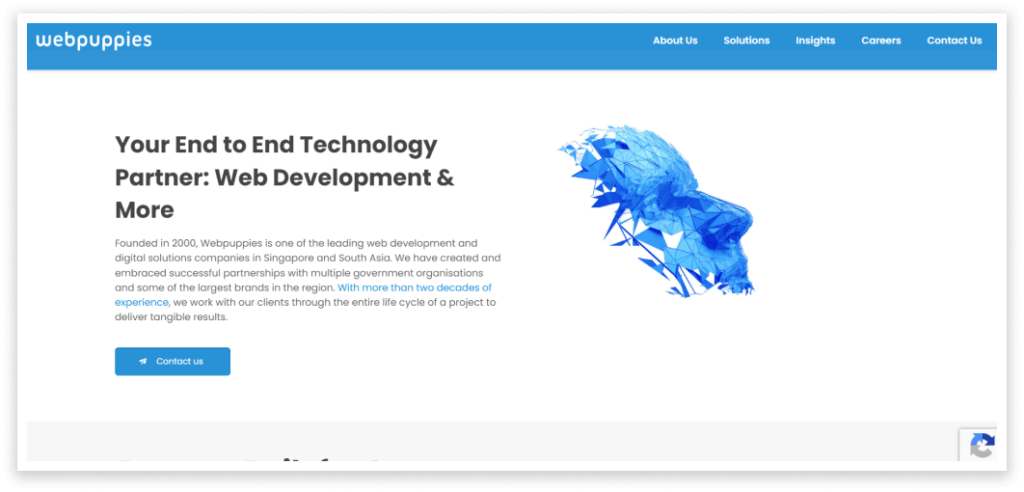 One of the region's leading web development agencies, Webpuppies has over 20 years of experience in building websites and applications for web and mobile. Additionally, the Webpuppies team boasts expertise in software development and Virtual Reality (VR) development.
Portfolio Highlights:
Webpuppies has worked on an online food ordering platform for BreadTalk, built a financial services application for an SGX-listed lending corporation, and developed a VR-based training app for Hilti APAC.
Grow Your Brand With JIN – Your Trusted Web Development Partner in Singapore
We're dedicated to the art of creating websites and providing customised solutions that will give you a competitive edge.
In addition to our services as a top-quality web development company in Singapore, we also offer web auditing and maintenance expertise to ensure your site keeps functioning optimally.
Contact us via this form or email us at hello@jin-design.com to start your next development project with us!