Dive into the world of TikTok advertising, a game-changer for brands seeking to expand their reach in Singapore. With its potential to leverage millions of users and create high brand engagement, it's becoming an increasingly popular platform among marketers.
This blog post will guide you through everything from understanding TikTok ads to choosing the right agency that can propel your brand's success. Ready? Your journey into the captivating universe of TikTok begins now!
Key Takeaways
TikTok advertising agencies in Singapore specialize in creating engaging content and tailored campaigns to help businesses boost their brand's success on the platform.
These agencies utilize data-driven strategies and cutting-edge tools to target lookalike audiences, resulting in better conversion rates and ROI for businesses.
Top TikTok advertising agencies offer various types of ads, including brand takeovers, in – feed ads, and hashtag challenges, catering to different business needs.
When choosing a TikTok agency, it is important to establish clear goals and consider budget constraints to find the right partner that aligns with your specific objectives.
What is TikTok Advertising?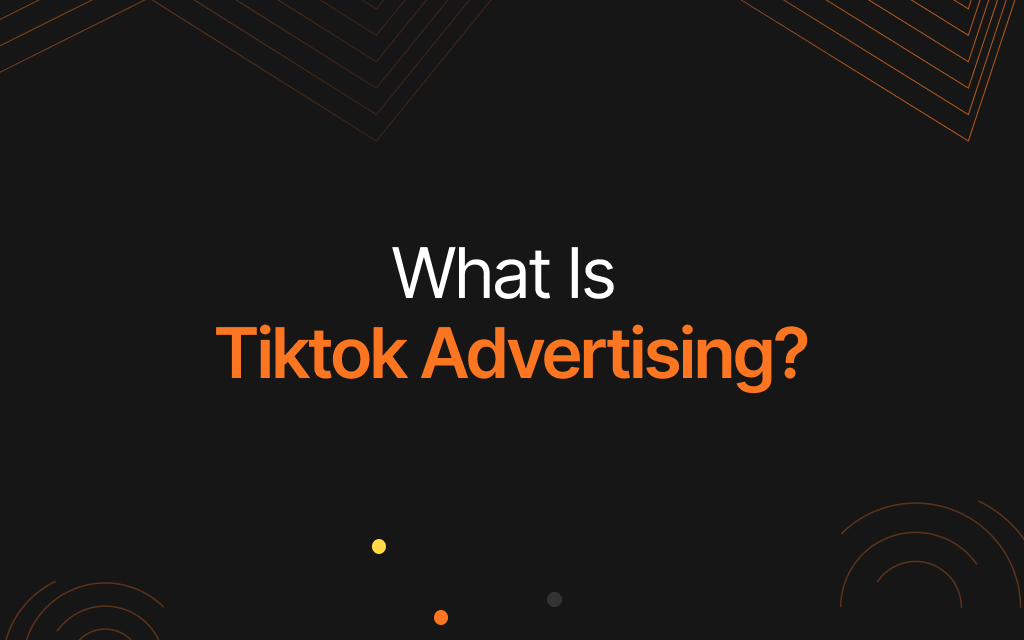 TikTok Advertising is a powerful marketing strategy that allows brands to reach a wide audience on the popular social media platform.
Benefits of Using TikTok Advertising
Direct Exposure to a Vibrant Audience: TikTok places your brand in front of an active and engaged audience, particularly popular among younger consumers, offering access to a thriving social media community.
Enhanced Visibility: Advertising on TikTok allows businesses to significantly boost their visibility by leveraging creative and bite-sized content that resonates with users.
Showcasing Brand Personality: TikTok encourages brands to display their unique personalities, fostering genuine connections with users through immersive and authentic advertising campaigns.
High Engagement Rates: The interactive nature of TikTok leads to high engagement rates, driving conversions and building customer loyalty.
Precise Targeting: TikTok provides effective tools for accurately reaching your target demographic. The lookalike audience feature allows ads to be tailored to potential customers most likely interested in your offerings.
Improved Conversion Rates and ROI: Well-targeted TikTok advertisements can lead to better conversion rates and a higher return on investment for businesses, ensuring a more efficient use of advertising resources.
The Power of TikTok Advertising
TikTok advertising holds immense power due to its ability to reach a vast audience, generate high engagement rates, and enable brands to showcase their unique image.
Reach a huge audience – Tapping into TikTok's advertising platform opens the doors to a massive, globally spread audience. The application boasts an astonishing user base of over 800 million people worldwide – this is a crowd you can't afford to ignore! Singaporean advertisers relish in the opportunity to connect with various demographics locally and internationally through strategic ad campaigns.
High engagement rates – High engagement rates are a standout feature of TikTok advertising. With the platform's unique blend of humour, creativity and authenticity, it has seen unparalleled engagement among its users. Indeed, this social media giant boasts the highest engagement rate compared to other platforms, making it an irresistible choice for brands aiming to make significant impacts with their campaigns.
Showcase a unique brand image – Crafting a stand-out brand image is crucial in the bustling realm of TikTok advertising. A unique brand image not only distinguishes your business amidst stiff competition but also resonates with potential customers. Drawing on local strategies and cultural nuances can further enhance a brand's persona, making it more relatable to Singaporean users.
This strategy does double duty: it leverages influencers' established audiences while underscoring the exclusivity of your offering in an authentic way on this cutting-edge platform.
How TikTok Advertising Works
TikTok Advertising works through various ad formats and targeting options to help brands reach their desired audience effectively.
Ad formats – TikTok offers a variety of ad formats to help your brand stand out. The in-feed ads pop up on the user's 'For You' page, blending seamlessly with organic content for a natural and engaging experience. These ads provide options for call-to-action buttons, connecting users directly to product pages or websites.
Targeting options – TikTok advertising uses sharp targeting options, ensuring your ads reach the most relevant audience. Categories such as demographics and interests come into play here. For instance, a cosmetic brand can aim their ads at young women who have expressed interest in beauty products. This method increases the effectiveness of your ads on TikTok by narrowing down to potential consumers.
Top TikTok Advertising Agencies in Singapore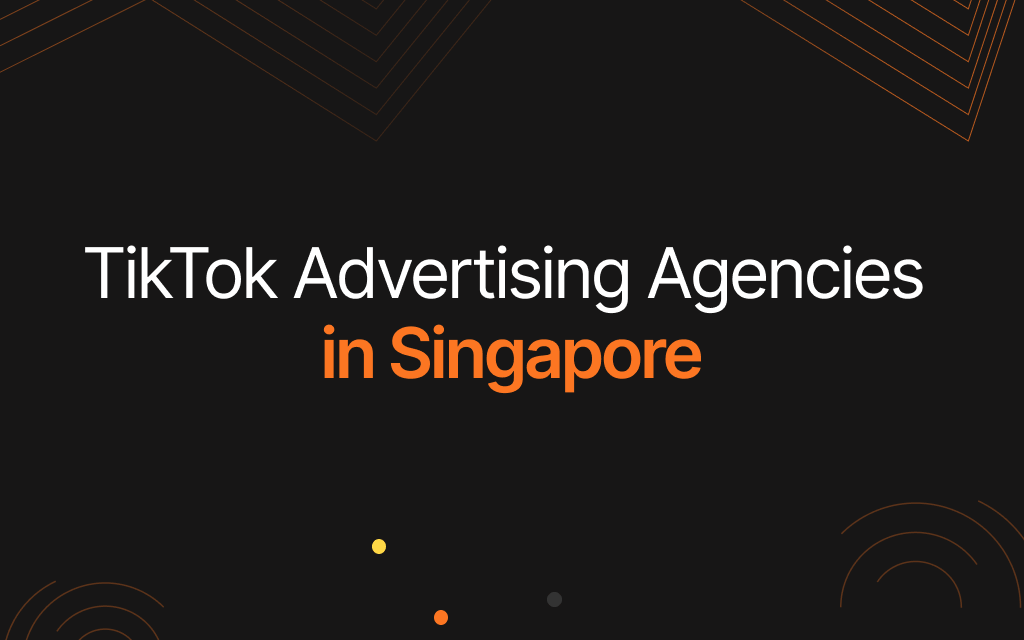 Several top TikTok advertising agencies in Singapore are well-equipped to help businesses effectively utilize this popular platform for advertising. These agencies specialize in utilizing data and designing creative strategies that can help businesses grow.
Soar PR
As the leading TikTok marketing agency in Singapore, we specialize in assisting brands in crafting attention-grabbing viral campaigns. At SOAR, we possess the expertise needed to stand out amidst the TikTok noise. Our team comprises experienced advertising professionals and creative content creators dedicated to shaping your brand's presence on TikTok.
Relevant Audience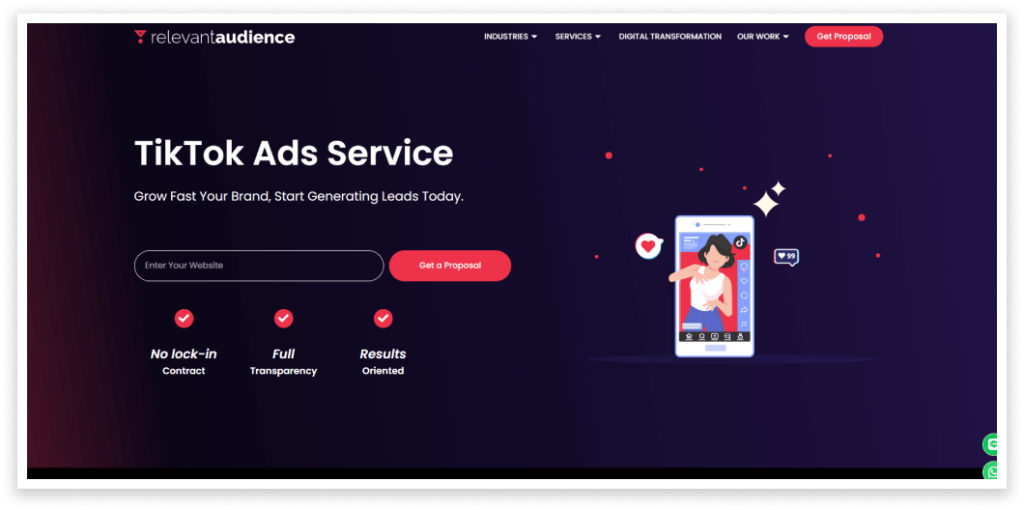 Our mission is to help you unlock the full potential of TikTok's dynamic platform. We understand the unique challenges and opportunities, and we're here to guide you every step of the way.
SocialFin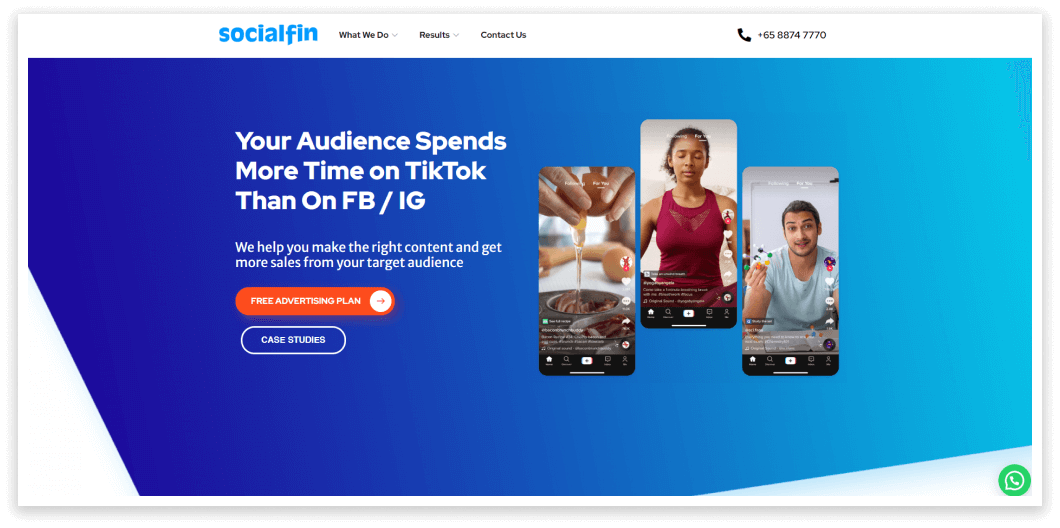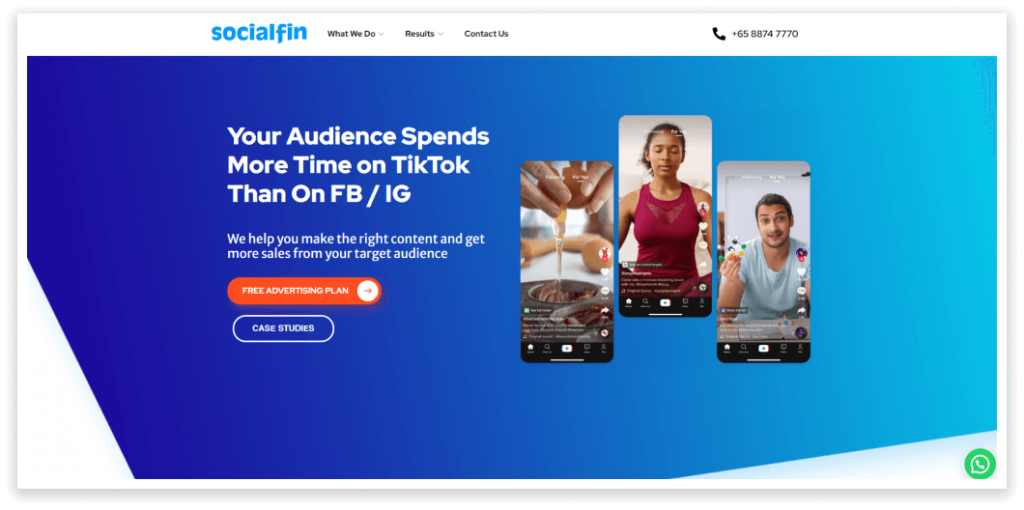 Our team of seasoned professionals understands the intricacies of content creation, audience analysis, and sales optimization. We don't just focus on generating views or likes; we're dedicated to helping you convert those engagements into loyal customers.
Visibiliti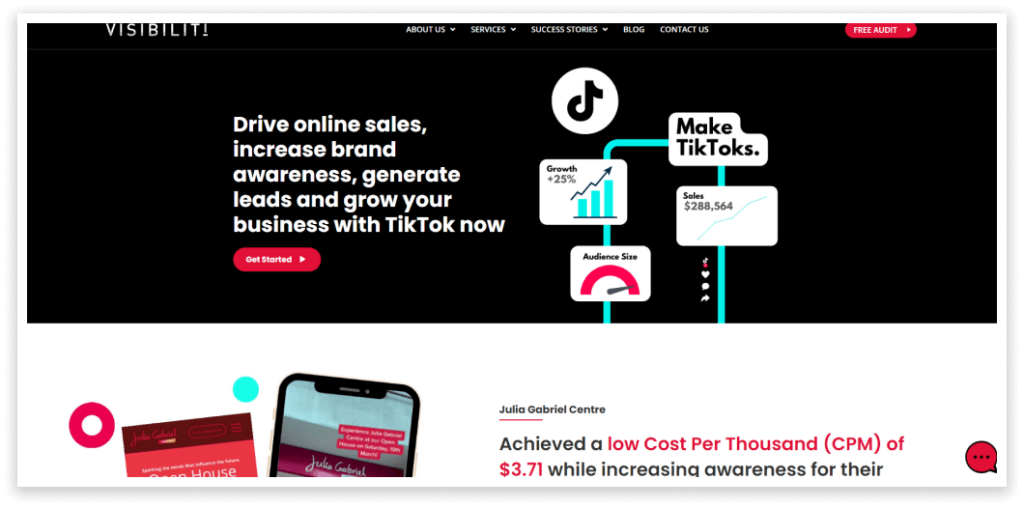 Our meticulously crafted campaigns are designed to empower your business, delivering not only measurable outcomes but also a heightened level of visibility. By leveraging data-driven strategies and cutting-edge analytics, we ensure that your brand's digital presence thrives and flourishes in the online landscape.
The Short Media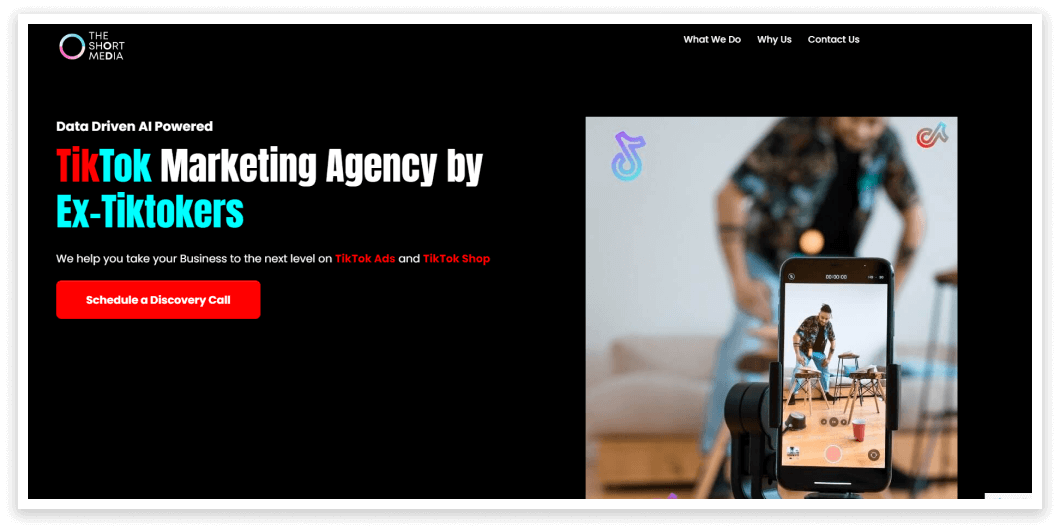 Harness the full potential of TikTok Ads and TikTok Shop to propel your business to greater heights. Our expert guidance will optimize your presence on these platforms, driving growth and engagement. Get ready to experience the transformative power of TikTok for your brand.
Brew Interactive
We don't simply run TikTok ads as a checkbox on your marketing to-do list. Instead, we execute impactful, meticulously targeted TikTok advertising campaigns driven by extensive data analysis and world-class creative. Rather than launching lackluster ads and hoping for results, our approach involves crafting high-impact video assets designed to captivate your intended audience and compel them to take meaningful action.
Digital Squad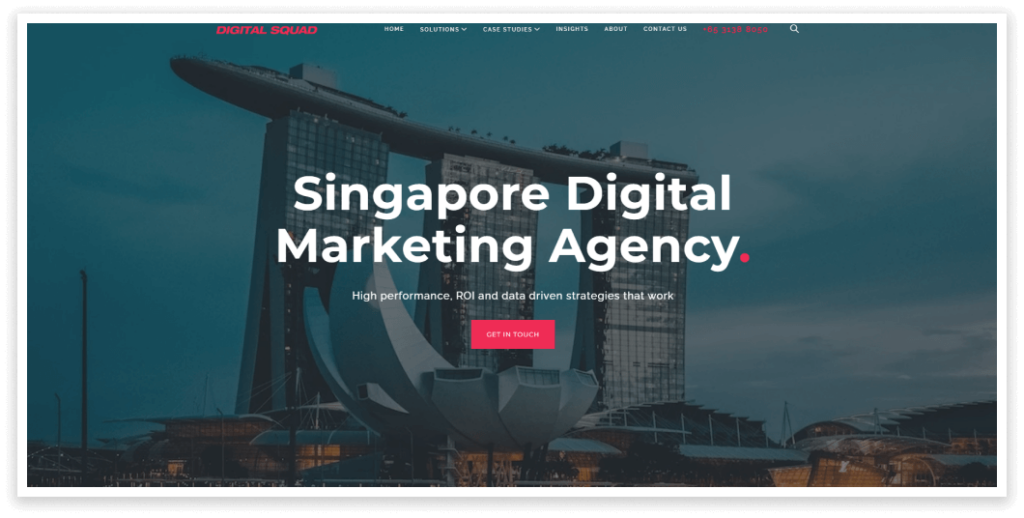 Digital Squad is a well-established digital marketing agency located in Singapore. Their robust online presence can be observed through their website, digitalsquad.com.sg, which serves as an extensive platform to demonstrate their proficiency and offerings in the realm of digital marketing.
OC Digital Network
Our team of TikTok specialists will assist you in navigating the platform's distinctive ad formats, targeting choices, and optimal strategies to develop a prosperous advertising campaign.
Omni
Highly effective TikTok ads that generate exceptional conversion rates! Leveraging our extensive experience in managing multimillion-dollar ad budgets (including our own investments), video production expertise, and a proprietary ad testing system, we're here to outperform your competitors and deliver triple-digit ROI!
Choosing the Right TikTok Agency for Your Brand
Consider your goals, budget, and the agency's experience to find the perfect partner for boosting your brand's success on TikTok. Read on to discover how to choose the best TikTok agency for your needs.
Establish your goals – To ensure success when choosing a TikTok advertising agency for your brand, it is crucial to establish your goals. What do you hope to achieve through TikTok advertising? Are you looking to increase brand awareness, drive website traffic, or boost sales? By clearly defining your goals, you can find an agency that aligns with your specific objectives and has the expertise to deliver the results you desire.
Consider your budget – When selecting a TikTok advertising agency, it is crucial to consider your budget. Different agencies offer various pricing structures and packages to cater to different brands' needs and financial capabilities. It's essential to have a clear understanding of how much you are willing to invest in TikTok advertising before making a decision. By setting a budget, you can narrow down your options and focus on finding an agency that offers services within your price range.
Evaluate agency experience and expertise – Reputable TikTok advertising agencies have the experience and expertise to help your brand succeed on the platform. When choosing an agency, it is crucial to evaluate their track record and industry knowledge. Look for agencies that have a proven history of achieving results for their clients. Consider factors such as the number of successful campaigns they have run and whether they specialize in TikTok marketing specifically.
TikTok Advertising Costs and Rates
The factors that affect the costs of TikTok advertising include ad format, audience targeting options, and campaign duration. Typical rates for TikTok ads in Singapore can range from $500 to $5,000 or more depending on these factors and the specific requirements of the campaign.
Factors that affect costs
Several factors can influence the costs of advertising on TikTok. One key factor is the total ad spend. The more you are willing to invest in your TikTok ads, the higher the costs will be. Additionally, the number of ads you run can impact your expenses. Running multiple ads simultaneously or over an extended period may increase your overall costs.
Another factor that affects costs is the targeting options you choose for your TikTok ads. If you opt for more precise targeting criteria, such as demographics or interests, it may result in higher costs compared to broader audience targeting.o differences in cost.
Typical rates for TikTok ads
TikTok ads can be a cost-effective way to boost your brand's visibility and reach on the platform. The typical rates for TikTok ads vary depending on factors such as ad format, targeting options, and campaign duration. On average, the Cost Per Mile (CPM) for TikTok ads is around $10 per 1,000 views. This means that for every thousand times your ad is shown to users, you can expect to pay around $10.
When it comes to specific ad formats, taking over a popular TikTok channel can range from $50,000 to $120,000 for brands looking for maximum exposure. If you're interested in running hashtag challenges – where users are encouraged to create content using a specific hashtag – there is often a flat fee involved.
Conclusion.
Boost your brand's success on TikTok by partnering with one of the top advertising agencies in Singapore. These agencies specialize in creating high-quality TikTok videos and implementing effective strategies to reach a wide audience and maximize engagement rates.
With their expertise, you can showcase a unique brand image and achieve outstanding results on this popular social media platform.
FAQs
1. What does a TikTok advertising agency do?
A TikTok advertising agency provides services like creating ads, examining the cost of advertising on TikTok, and exploring different TikTok advertising options.
2. Why should I choose a top TikTok Ads Agency in Singapore?
Top TikTok Ads Agencies in Singapore excel at using various Tiktik marketing strategies to boost your brand's success significantly.
3. Can these agencies create creative content for my advertisements?
Yes! Being part of a comprehensive tiktok creative agency means they have experts who specialize in designing attention-grabbing and engaging content for your ads on Tiktok.
4. How can I find out more about the costs and options for tiktok advertising companies?
You can contact any of the top-rated tiktok marketing agencies directly to learn about their pricing structure, offerings and other relevant details related to being featured prominently through ads on tiktok.