Hello, friends! 2017 is almost here!
I don't know about you, but 2016 has been a great year for JIN Design. From reaching new heights to expanding our network in the design industry, it's been a wild but rewarding year and I can't wait to learn what the New Year has in store for us!
Anyway, today's blog post is dedicated to JIN Design's one and only, Yugene Lee. It was his birthday last month and all of us decided to throw our dear boss a sweet surprise.
You remember Yugene, don't you? Well, he's the head of this company and more importantly, our boss!
Read more about Yugene and his breakthrough here
Coming back to the topic, birthday celebrations at JIN Design are a grand affair and this was no exception. Actually, that applies to any celebration at JIN Design – we just need an excuse to eat. 😛
Here's a glimpse of the day Yugene was made to feel like a King.
Rare sight: A beaming Yugene with his beloved tiramisu chocolate cake ft. personalized decorations. Look how happy he is!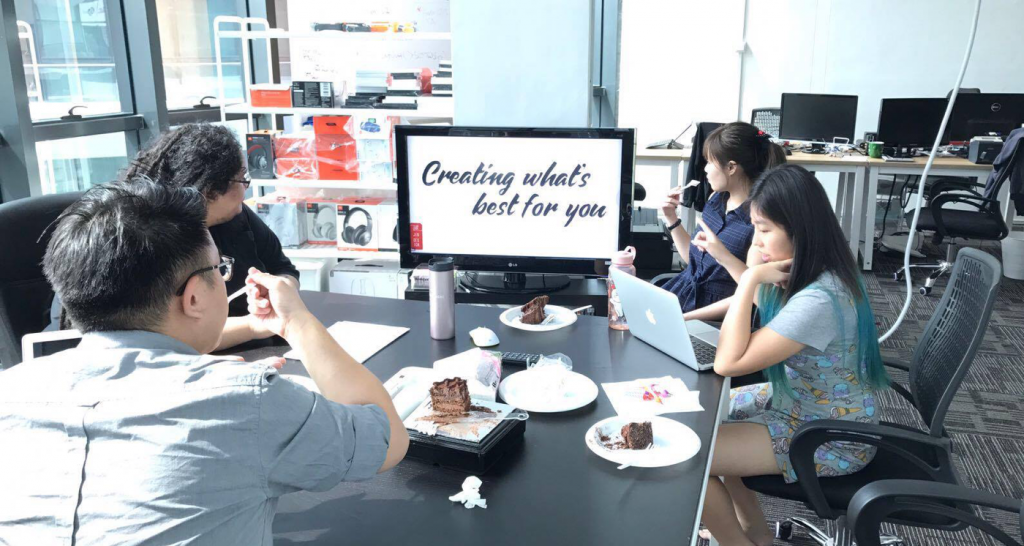 Who says you can't have your cake and eat it too?
We disagree!
Nobody does birthday celebrations quite like us at JIN Design. Share this post if you agree!