Communication
Our talented team with their unique individuality, each has their own style and way of thinking. But unanimously, we design for a reason. A reason either to connect brands with its audience, or aid in promoting sales.
Having good usability leads to a whole lot of positive experience, potentially converting user passersby into returning customers. As mentioned from our previous blog post, experience cannot exist without an interface. And sometimes, the User Interface may be what makes or breaks a product.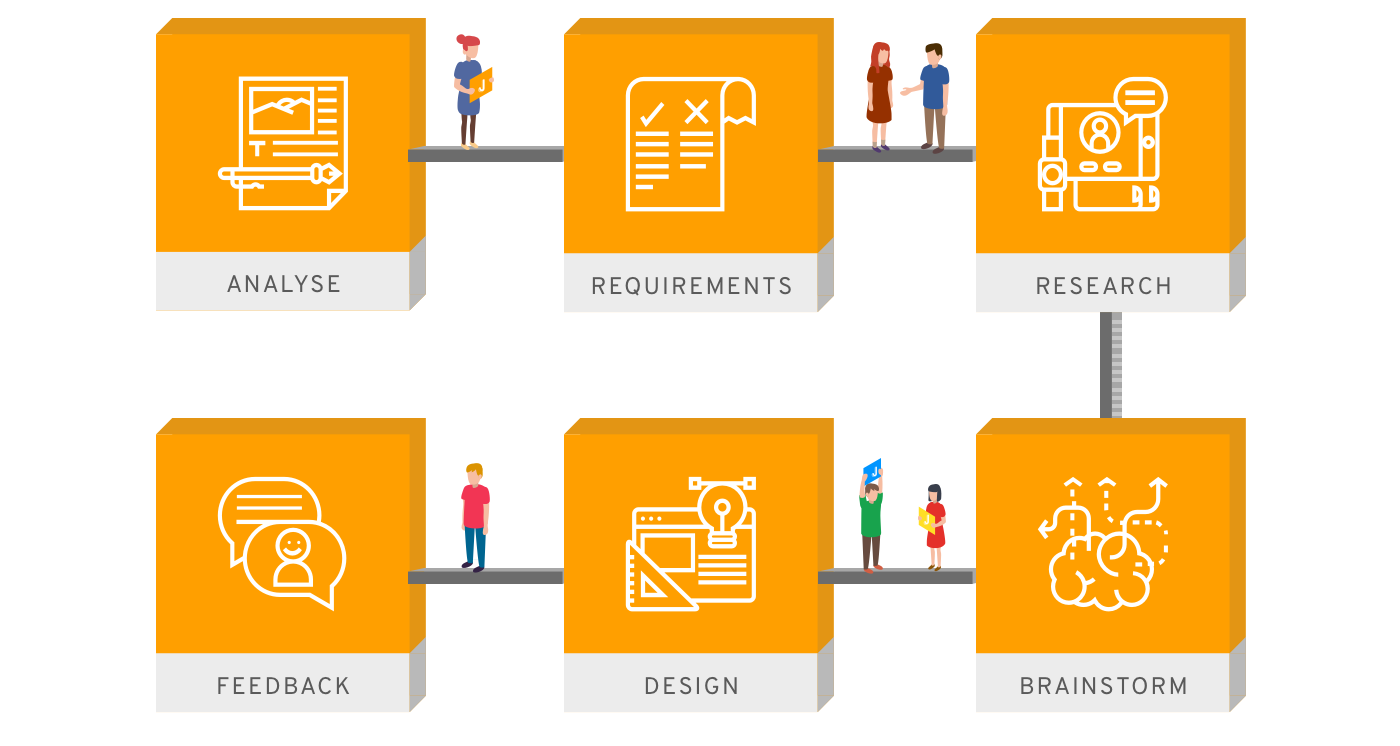 Our Process
Brainstorming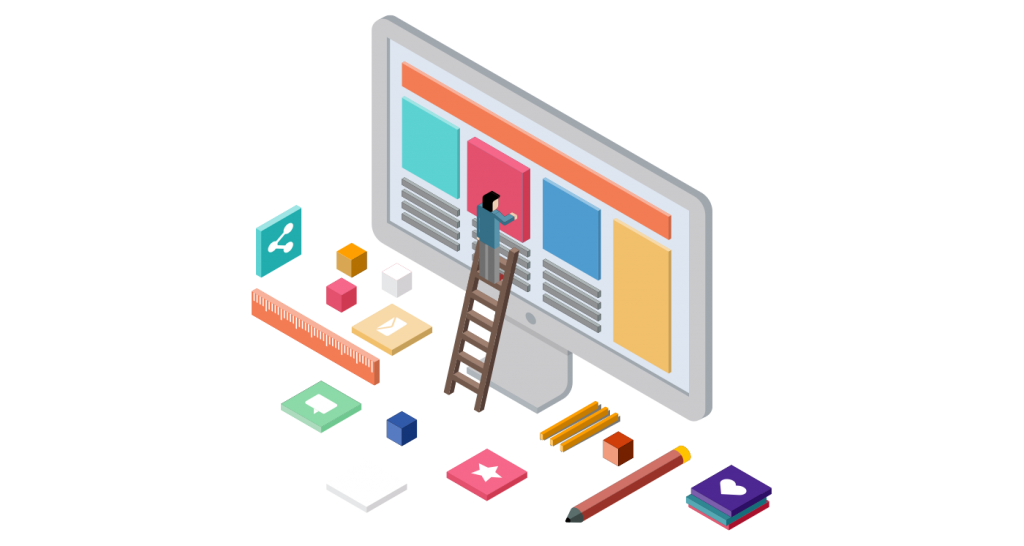 Building and crafting a design experience
"Rest assured you'll be working with a team of designers passionate about not just designing a good interface, but a great overall experience."
On every project we work on, we stand strongly by understanding and nailing down the requirements, putting in great efforts to ensure that we are designing what you and your audience need.
What do we do?
Website Interface
We craft the ideal interface for your website, reflecting your brand values and image. Our team believes in flexibility, we know that with the smartphones emerging in the market, portability and responsiveness are now an essential. We make sure your digital platform can adapt to any screen size, from your 1440 x 1250 computer screen to the tiny 320 x 1024 mobile screen. Your audience may browse at ease and accurately receive your intended message.
Mobile App Interface
The visual appeal impacts your users tremendously and we believe, together with interaction, the app should achieve an enjoyable experience. Our team engages in producing an intuitive and seamless interface for users to immense fully and get the most out of the experience.
Kiosk Interface
An attractively designed kiosk will make people want to walk up and interact with it. Its usability will determine whether the user will be able to achieve their intended goal — it could be a self-service directory kiosk, an event-informative kiosk, ultimately, the main purpose is to retrieve relevant information needed. Kiosk interface may often be neglected as just upsizing the content and buttons. We, however, approach designing Kiosk with empathizing with its user, putting ourselves in their shoes and analyzing what they need most. Because we know that only a most effectively designed interface can allow your kiosk to be used as intended.
Other digital interfaces
The evolution of technology has brought about many changes in the electronics market — you have smart wearables, smart TVs, self-vacuum cleaners. Smart wearables may have a small face, but that doesn't mean the smaller the interactive surface, the higher the limitations of our creativity is. It's the exact opposite. With such interfaces, our team aims to build on personal touch as we know we are not just designing an interface, we are bridging physical with digital faces.
Marketing
At JIN Design, we don't limit ourselves to just doing digital interfaces. Sometimes, we venture into other designing aspects like crafting the right marketing tools for your brand. Communication with your audience is important and we want to help with that. From logos, pamphlets, banners, to company uniforms, they carry your brand identity, values and message our designs seek to bring across. Of course, this takes time, effort and meticulous planning. We research in-depth, starting with your target audience, networking mediums, to the impression you want your audience to know you by.
Why Us?
With an organized process from managing the project requirements, researching, wireframing, mockups to presenting our concepts, we maintain constant communication and assure that your design project flows smoothly and efficiently.
Projects are circulated within the team where quality-control checklists are deployed and inspected against to ensure we bring to the table the best concept and designs.
We work closely with our clients with an open discussion to improve the designs as we go along because we understand that sometimes, plans and content do change. We'll try our best to accommodate to them as much as possible, bringing you utmost flexibility.
Our team of designers strives for aesthetically pleasing and user-friendly interfaces that target for an effective individual experience. To us, a layout is not only about appearances but, how it functions harmoniously. We continue to keep ourselves updated with latest design trends and work towards breaking through or even setting our own.