Hello, hello!
Just 2 weeks into the New Year, how's everyone holding up with their "New Year, new me" resolutions? Sticking 'em out eh? 😛
Over at our end, "lose weight", "be fitter" and "become hotter than my ex-boyfriend's current girlfriend" are some examples of personal goals everyone at JIN Design had set for themselves. Basically, we all aimed to lead a healthier lifestyle by eating healthily and exercising regularly.
And we did! We ate in moderation, opted for less oil and more vegetables, and one of us even went for a jog at the beach! (& nearly died in the process LOL)
… Up until last week. For last week – Tuesday to be exact, was the day we collectively decided to forego all self-imposed restrictions and shamelessly indulged in all things fried and fatty, at Putien restaurant.
But hey, who cares! Yugene The Boss had made reservations and we were way too polite to turn down his sweet gesture okay… *cough* Yeah riiight *cough*
In July last year, Putien at Kitchener Road earned its first Michelin Star during Singapore's inaugural Michelin Awards. Bet you didn't know that! 😛
Ok I better not laugh, we also only learnt of this after arriving at Putien *awks*
Anyway, after acquiring this piece of information, all of us were naturally inclined to taste all that Putien had to offer. Or maybe, just maybe, we're gluttons by birth and were merely looking for an excuse to blame our over-eating onto! #whatsnew 😀
So, over pork dumpling-and-vinegar soup (which was to die for, btw), stir-fried yam, bamboo herbal prawns (pure perfection), deep fried pig's trotter and pumpkin cream with coconut ice cream (this was heavenly, just… divine), Yugene congratulated the team for all our efforts and achievements in the year 2016, and also proposed a toast (winter melon with barley was our choice of drink) to bigger, better things in store for us this year. Amen!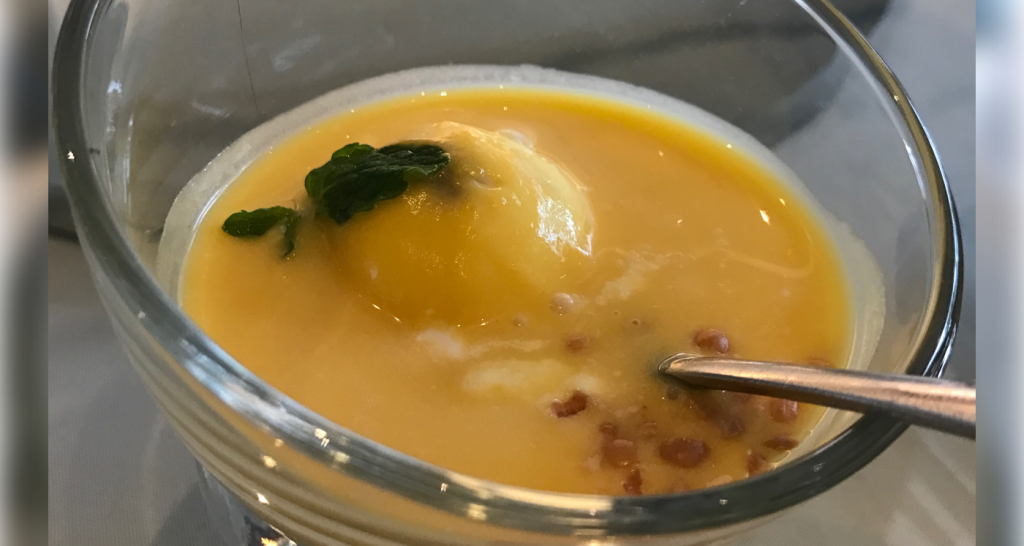 Oh, one more thing! Life hack 101: Fill in the feedback form at Putien to receive a free pen! Scoff all you like, but pens are seriously super important for anyone in an office job okay -_-
Anyway, all this talk of Putien is giving me serious cravings. I think I'll fix this issue right away, brb! 🙂